Sepia effect
Sepia effect is a decorative one. Use it to make your photos look older than they really are. Actually, this effect transforms image spectrum to brownish which imitates faded photos and yellowish photo paper.
Use Sepia filter together with other effects to achieve interesting original results.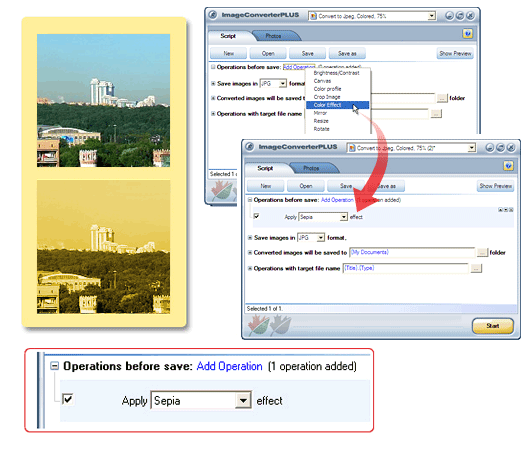 Example of usage
Try applying this effect to portrait or family photos to add some charm to them.